Airports
Buffalo Airport Shuttle specializes in transportation to and from airports - especially the Buffalo International Airport. We're uniquely equipped with real-time flight tracking capabilities, and will take your flight information with your reservation to be ready for you when you land - and get you there in time for departures.
We provide service to all of the region's airports, including Niagara Falls International, Chautauqua County Airport, the Erie International Airport, Cleveland Hopkins International, Pittsburgh International, Toronto Pearson, Toronto City, and Rochester International - just to name a few. If your ride with us will cross the US/Canadian border, please review the additional tips below for customs & immigration.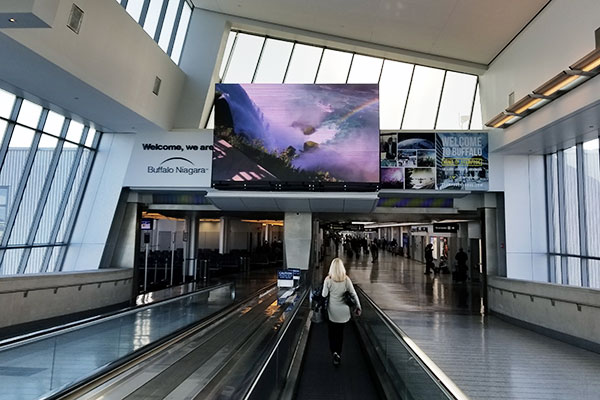 Buffalo Niagara International Airport
Buffalo Airport Shuttle is proud to provide transportation to and from the Buffalo Niagara International Airport. With availability 24 hours a day, Buffalo Airport Shuttle can accommodate passengers from any of the more than 130 flights that arrive and depart from the airport daily. For more information, visit buffaloairport.com.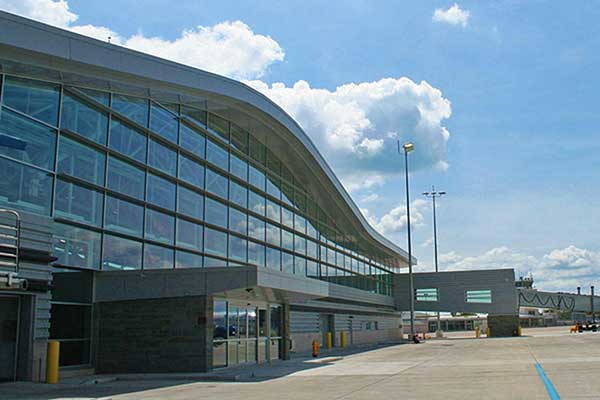 Niagara Falls International Airport
With its close proximity to the United States and Canadian border, the Niagara Falls International Airport is a prime location for passengers on either side of the border! So whether you're heading to Canada, or staying in the United States, Buffalo Airport Shuttle can get you to your destination! For more information, visit niagarafallsairport.com.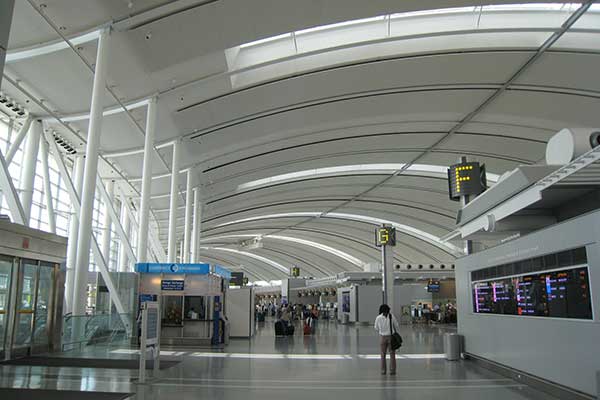 Toronto Pearson International Airport
As Canada's largest and busiest airport, the Toronto Pearson International Airport serves nearly 32 million passengers annually! Whether it's an early morning or late night flight, Buffalo Airport Shuttle is available 24 hours a day! Let our experienced drivers take care of the ride as you prepare for your travels! For more information visit torontopearson.com.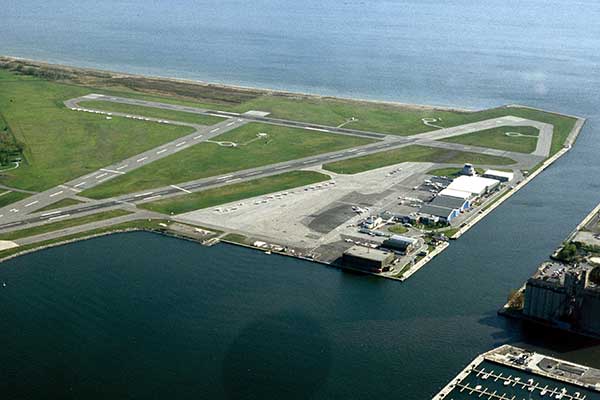 Toronto Island Airport
Located on Toronto Island minutes from downtown, the Billy Bishop Toronto City airport offers flights to destinations in mid-western and northeastern United States and northern Ontario and Quebec, the Toronto Island Airport accommodates commuter airlines and is a popular training base for civilian pilots. Let Buffalo Airport Shuttle take you there and return you home comfortably! For more information visit billybishopairport.com.
Online reservations must be placed at least 72 hours in advance. Need a ride sooner? Just give us a call!
Call toll-free 24 hours a day, 7 days a week, or dial locally at
716-685-2550
.
Important Border Crossing Information
Our experienced drivers are Nexus Approved and transport passengers across the United States and Canadian border on a daily basis. Border Patrol Customs Agents on both sides of the border are professionals with an important job to do, and generally behave in a courteous and respectful manner when passengers do the same.
Border crossing is a fairly quick and easy process when passengers are prepared. We recommend reviewing the information at U.S. Customs and Border Protection's Website.
For current advisories and wait times, refer to the Canada Border Services Agency or U.S. Customs.
Helpful tips to remember when crossing the border:
Have your valid passport ready.
Remove sunglasses so you are easily identifiable from your picture.
Turn off cell phones and electronic devices.
Answer questions thoroughly, and make good eye contact.